Meet the Team
Team Chaos Racing had a very successful 2016 season. In our maiden year in the Unlimited class in WEROCK we showed our rising superstar potential. At Grand Nationals Laurie was the top female driver and Brian and Laurie the top husband and wife team and #2 east coast team. At the invite only event called Trail Hero Laurie once again was the top female driver and we were the #1 team from the east coast. 2017 will continue to bring out the rising stars within us.
---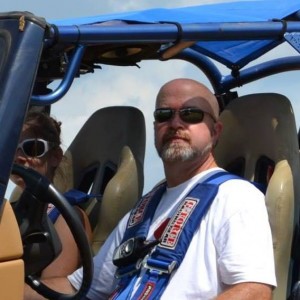 Brian "BMan" Gray – Team Captain & Driver, Spotter

My offroad passion started some 28 years ago.  At the age of 17 I joined the Army.  I worked on and drove Mutts, Deuces and after a while Humvees.  Ever since then I've owned 4×4's.  I started rock crawling 12 years ago.  I started racing 6 years ago.  In 2014 we took 1st place overall in the Dirt Riot UTV class.  In 2013 my son and I took 3rd place in overall points for our Dirt Riot Southeast Series division.
My second passion besides racing and wheeling is showing young future stars how to do it.  My mentor's years ago took the time to show me.  They were so patient when putting up with all of my antics!  I am simply paying it forward to my young team of rock stars now on Team Chaos!  Our goal for 2014 is to podium as many times as possible and give a shout out to all those who sponsor and support us!
---
Laurie Gray – Driver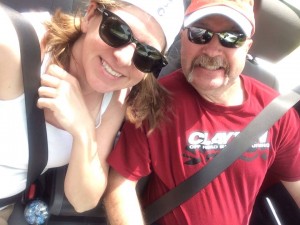 I have been rock crawling for 7 years.  Last year we judged a WEROCK event @ Dayton TN and I was hooked!  2015 was my first year to compete in a WEROCK event and I placed 3rd at Rausch Creek.  For 2016 we purchased Justin & Mark Hall's Campbell Enterprises built comp buggy.  Me and Brian who is my spotter are extremely excited to work as a husband and wife team.  In 2016 we will celebrate our 25th wedding anniversary.
We're just checking off the bucket list one event at a time!  With our new comp buggy we'll be further positioned to be a competitor in the Unlimited class.  We're looking forward to 2016 and what it has in store for us and me personally as a driver for Team Chaos Racing.
---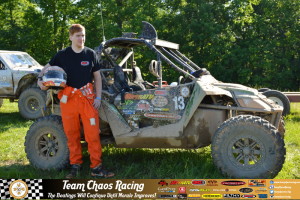 Andrew "Ging" Gray – Driver/Co-Driver

I've been wheeling since I was 8.  I hit my first tree and damaged my dad's XJ at age 10.  I'll never forget what he said to me since it surprised me because I figured he'd be mad;  "So you lost focus didn't you?".  Ever since then my dad has taught me a lot.  I am thankful for being able to have the experiences I have at such a young age, memories to last a lifetime!
At 16 I started to co-pilot for my dad and at age 17 I was in the drivers seat.  I am now 2o and have been racing for 4 years and rock crawling for 10.  My passion is the speed and drifting.  I won't say I totally learned it all from my dad though even though he has shown me a lot so have my video games!  LOL!
In 2015 I raced my first UTV race and we took 1st place.  For 2016 the TCR Young Guns will be stepping up the game a bit and I'll be spotting our other driver Zac in our sportsman WEROCK entry.  I'll also be driving/codriving our UTV entry in Ultra 4 races in hopes to getting us to KOH in 2017.  Last year we took 2nd place in UTV in the series and 4th nationally.
---
Sara Gray – Princess of Social Media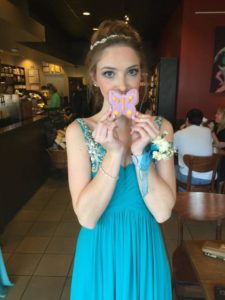 Sara is currently attending college.  She helps out with social media efforts and can often be seen at events driving her Arctic Cat ATV pit bike around to find a suitable spot to take incredible action shots and video.   Sara has been offroading since the age of 8 and enjoys driving her Turbo charged beetle.  She enjoys cooking, creating custom cakes, cupcakes and pastries, culinary arts, tattoos and riding her ATV.  She aspires to be a motorcycle diva and will soon be going through a training course to learn the art of two wheels and eventually owning her own motorcycle.
---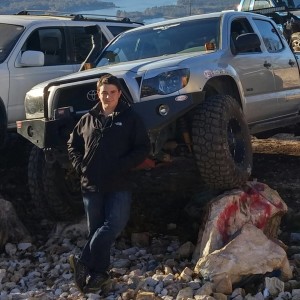 Zac McInturff  – Driver/Co-Driver & Team Photographer
My off-road passion started with a shuttle-run on a kayaking trip when I was 15.  My dad and I were driving down a gravel road when we came to a creek crossing.  As I watched the water shoot up around the ole' CR-V, I felt a very strange sensation – one that quickly grew into an addiction as I kept finding more and more excuses to explore back-country roads.  This prompted me to get a true 4×4 when the poor CR-V died: a 2006 Toyota Tacoma.  Wheeling, and naturally breaking things, led to learning much about the vehicle and the dos and don'ts of off-road driving.
No one in my family shares this interest, but luckily I met Andrew, or "Ging," in high school which brought me to where I am today.  Because of the Gray family, my knowledge and love the sport has increased tenfold.  I tagged along to my first race in 2015 as pit support and was hooked immediately and became co-driver by the end of the year.  Now, with a good amount of practice and extremely insightful tips from BMan, I have been learning the skillset to drive in WEROCK events in 2016. I'm excited to be driving Team Chaos Racing's Sportsman comp buggy entry.  I can't wait to see what this year has in store!
---
Steve Powers – Spotter & Fabricator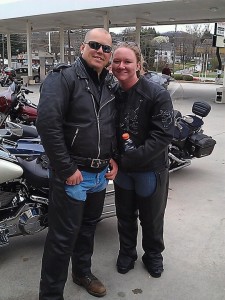 Steve is an all around great guy with many talents!  He is our go to guy when something is needed whether it's spotting at an event or help with repairs or fabrication work.  We've known Steve his wife Christy and kids for many years and we're proud to have them as members of the team to support us.