TCR Marketing Partners
A HUGE THANK YOU to our marketing partners!  Without their technical advice, consulting and overall support we would not be able to do what we do.  Check out there information below and click on their logos to visit their website or call them and tell them Team Chaos Racing sent you and they'll set you up with the best prices!
---
Since 1992, Pro Comp USA

has been manufacturing high-quality, durable products for On- and off-road enthusiasts including tires, wheels, suspensions, shocks and more. Suspension systems were our original foundation and they continue to be one of our strongest departments as we develop innovative new suspensions to this day.
Starting in 1998 we took on tires and have since become one of the top tire manufacturing contenders in the aftermarket industry. This has been supported by the release of our Pro Comp wheels in 2001, designed to be the strongest steel and cast wheels in the market.
2016 lead to a great partnership with Team Chaos Racing (TCR).  TCR is currently the only WEROCK professional rock crawling team to run the new Xtreme MT 2 Super Sticky tires.  With this partnership we the goal is to field test them so we ProComp can bring the best of breed tire to those looking for the best possible traction they can receive from a tire.  You can currently purchase the Xtreme MT 2 DOT legal non sticky version for a long lasting compound that excels off road just as it does on!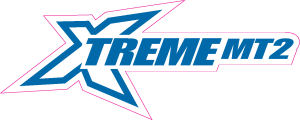 From tires, wheels, lights and accessories they have it all! Check out ProComp's offerings by clicking on the logos below or call them @  800-776-0767 
---
Cipher Auto, Inc. is offering its new line of Universal Racing Seats, Racing Harness, Harness Bar & Custom Seat Brackets. This new line of racing seats offer great comfort while giving you sensible style without being too gaudy. We at Cipher Auto, Inc. realize the negative direction the tuner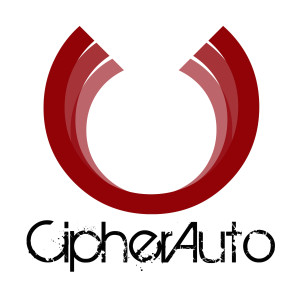 market has gone and have done our best to produce clean and minimalist designs for our racing seats. With sensible style and a memory foam cushion for comfort. We at Cipher Auto understand the needs and wants of the current automotive parts market and we seek to best serve you.
Team Chaos Racing uses a CipherAuto seat & harness in our Unlimited WEROCK Comp buggy to keep our lady driver safe, secure and comfortable as she goes head to head with the best teams in rock crawling today. If you have needs for great seats and harnesses at great prices check them out and tell them Team Chaos Racing sent you.  Click on the link below to visit their website or call them @ (909) 542-8868
---
SmittyBilt was founded in 1956 by Basil Smith, also known as "Smitty".  At first it started as a small machine shop in his garage called Rock-ett Products. Being one of the original four wheel drive enthusiasts his chief

concern was to develop four wheel drive equipment for trucks and small SUVs (Jeeps). Over the years, Smitty's son Tom worked at Rock-ett and then with the newly named "Smittybilt". Having been exposed to the four wheel drive lifestyle all his life Tom was able to create new and innovative product ideas geared towards the growing off-road aftermarket industry.  As the business grew Tom created more and more exciting new products including the original "Nerf Bar" side step and tubular front and rear bumpers for Jeeps.
Today, Smittybilt, Inc. proudly supplies thousands of active dealers and distributors worldwide with innovative truck and SUV accessories. Smittybilt has expanded its product offering to over 2,000 different products servicing the international truck and SUV markets. The constant involvement of management in the off-road markets has kept Smittybilt in touch with the latest market trends and on the forefront of engineering and design. Welcome to the new Smittybilt where innovation and quality are once again at the forefront of product development. "Get the Original", Get Smittybilt!  Visit their website by clicking on the image below or call them @ (888) 717-5797 and tell them Team Chaos Racing sent you.
---
JM Rigging Supply's high strength synthetic winch lines offer pure performance. Made from Dyneema SK75 fiber, our low stretch, excellent abrasion resistance and 12 strand torque free construction is so soft to the hands but yet light enough that it floats.
All winch lines come in a grey color urethane coating.  Being that we manufacture ou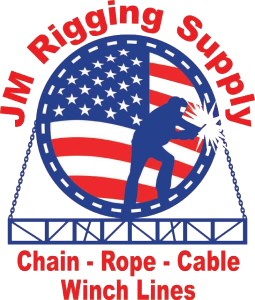 r own lines in house we can make any length desired, any combination of hook or spa shackle and still ship the same day you order your line.
We also offer a full line of recovery or tie-off straps.   Being that we are an innovative rigging shop we are always looking for better ways and lighter material offering polyester round or endless slings that are excellent for connecting to trees and other vehicles.
When only the best winch lines, vehicle recovery, chain, rope, cable, tie downs and fall protection will do call Jim Markham @ (435) 865-5762 and tell him Team Chaos Racing sent you or click on the image below to view their website!
---
Dave's Offroad Supply is located in Nazareth PA we have over 12 years of experience in the sport of Offroad Driving & Offroad vehicle modification. Whether you are upgrading your Daily Driver or your Extreme Offroad Buggy our knowledgeable staff can help you with all y

our 4×4 needs and find you the right parts for your project.
Give Dave a call @ (484) 554-3584 or visit the website by clicking on the image below!
---
Howe Performance has over 20 years of experience in Off Road Racing, they strive toward excellence with every part. By manufacturing parts for Off-Road Racing, Rock Crawling and Short Course, Howe Performance will ensure that you get what you need as quickly as
possible. The industry is expanding and improving greatly as the years continue, and to be sure that you can as well, choose Howe Performance for all your Power Steering needs!  Howe Performance can be reached @ (619) 561-7764 or e-mail them at HOWEPERFORMANCE@YAHOO.COM
---
4wd Factory was created in 2001. The idea started during a conversation on a long trip back from a weekend of wheeling. We launched the business with our first product, the Dana 60 35 Spline Upgrade Kit. The parts were all available, and we assembled the package at an unbeatable price. Over the years, we'v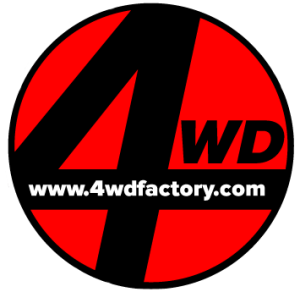 e continued to add more quality products and manufactures. Originally, we specialized in axle components but have since expanded our inventory to accomodate all of your off roading needs.
If you don't see what you are looking for, or if you have any questions, please feel free to contact us. We also welcome suggestions for new products, etc.  We honestly appreciate your business and will always go the extra mile to get you back on the trails!
Click on the link below to visit our store or call us @ 512-368-5625
---
Ogio is a premier supplier of golf gear, hydration systems, fitness cloths and jackets, backpacks and bags for all your gear from racing, motorcycle, offroading, laptops to helmets.  They have a solution to fit your needs.
Check out what they have to o
ffer by visiting their website by clicking on the image below or call them @(800) 922-1944.
---
Ryno Power Sports Supplements helps Team Chaos Racing with clean products for our active lives.  If you are looking for

some sports supplements to give you an edge and help with racing, workouts or any activities you preform you'll want to check out what they have to offer.  We use their products and feel we have an edge and Charged Life attitude when driving to podium finishes.
Check out their line of products by clicking on the logo below or call them @1-(800)-771-0131.
---
Pit Posse Motorsports is a manufactorer and reseller of great products for all your motorsports needs.  Whether it's trailer accessories, riding gear, ATV/UTV/MotoX gear, parts and accessories or tools for the pit, trailer or shop they Pit Posse has a wide product line to fil

l you needs and wants.
Give them a call @1(866)-447-6773 or (727)-525-7100 or click on their logo below to visit their website.  Tell them Team Chaos Racing sent you.
---
Leatt® develops high-performance products for extreme sports athletes living on the edge.
This is what the future of protection looks like! Designed by medical doctors and biomedical engineers, o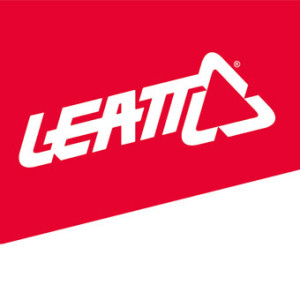 ur products push safety and comfort to the next level.
Renowned for our award-winning Leatt-Brace®, we've extended our range to include helmets, body armor, knee braces, elbow guards, hydration systems and other cutting-edge products that are redefining protection and inspiring confidence in the world of extreme sports.
Independently backed by science and testing – and trusted by some of the fastest riders in the world – Leatt® protects athletes who constantly push the limits.
Visit their website by clicking on the image below or calling them @ 1-(800)-691-3314.
---
GoPro Hero 4 cams help Team Chaos Racing capture all of our excitement.  The quality and video stablilzation of these cams are amazing.  Pick up one and capture all you best m

oments!
Click on the logo below to visit their site and check out all there great products.
---
For all your truck and off road needs visit 4 Wheel Parts in Marietta GA, call them @ (770) 427-9840 or visit their ma

in site by clicking on the image.  Just ask for Jason or Daniel and mention Team Chaos Racing and/or BMan and they will set you up.
---
IronMan4x4fab.com builds the Toughest, Most Adjustable Control Arms In The Industry Call Andy @ (704) 796-3502 or visit him online by clicking on the image!  Team Chaos raci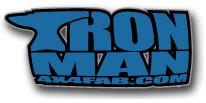 ng uses a myriad of quality parts made by Iron Man on their race cars.  Strong, durable and built to high standards and quality which help propel Team Chaos Racing to victory!  Thank you Andy!
---
Filthy Motorsports is an offroading equipment and one of the largest King dealers in the nation.  From tires, bumpers,  lift kits to shocks they can set you up with your offroading needs.  Thank you Filthy Motorsports for your support.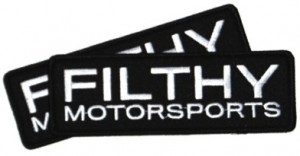 For all your King and other offroad needs call Ben Brazda @ 303-834-7895 or visit their offerings by clicking on the image!
---